Our Biarritz real estate agency
Our Côte Ouest Immobilier Biarritz agency has proven over the years its exceptional expertise in the field of luxury and prestigious properties. Established in 2013, our in-depth knowledge of the local market from the south of the Landes department to Hendaye on the Spanish border makes us the ideal partner to accompany you throughout your project. Whether you are a buyer or a seller, whatever your ambitions our team looks forward to maximizing your chances of making your dream come true.
-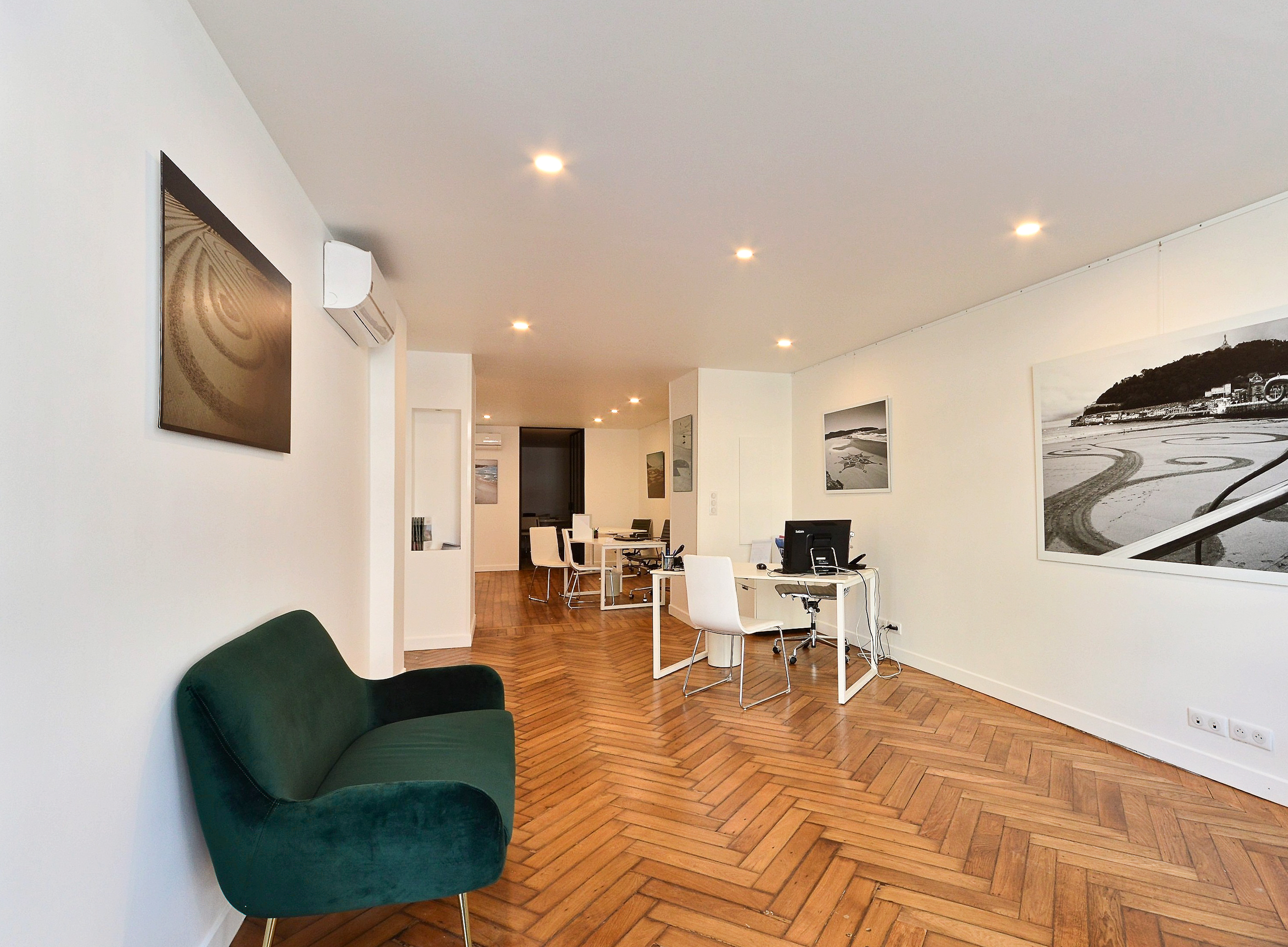 THE PRESTIGE OF THE CHRISTIE'S GROUP
Founded by James Christie in 1766, Christie's, the world-renowned international auction house, has over the centuries developed to become the most prestigious in its category.
Specializing in the sale of prestigious properties across the globe, Christie's International Real Estate was founded in 1995. Its network of real estate agents is the largest in the world, with some 138 affiliates and 1350 offices in 48 countries. Carefully selected and committed to adhering to Christie's core values, each affiliate is in constant contact with one another, regularly bringing buyers and sellers together from their respective portfolios.
Christie's exclusive marketing tools allow potential buyers and sellers from across the globe to benefit from a unique service, and entrusting your asset to us is the guarantee that you shall not only be addressing a city or a country, but indeed the whole world.
Today, the group's annual turnover exceeds 115 billion US$.
SHARED VALUES
It is no stroke of luck that Christie's reputation has developed over the centuries and today reaches across the globe. A benchmark for over 250 years, the company's unrivalled expertise has become its trademark.
Naturally, Christie's International Real Estate steadfastly adheres to the values of its parent company. Whether clients are seeking to sell a prestigious property or on the contrary seeking to acquire one, customer satisfaction is, for all Christie's International Real Estate team members, the prime objective.
Obviously, not every real estate agency can aspire to becoming part of the group. The selection process is rigorous, and candidate agencies must show proof of an irreproachable professionalism in order to benefit from the rare privilege of being a Christie's affiliate.
Our Biarritz agency is among the few that have proved themselves worthy of this prestigious affiliation. Our entire team thoroughly masters the local real estate market, and each team member has a sole leitmotif: to bring your real estate project to a happy end and in the best possible conditions. The location of our agency, just a few metres from the resort's iconic Grande Plage and emblematic Hôtel du Palais, is symbolic of the exceptional quality of the properties in its portfolio.
OUR REAL ESTATE AGENCY IN BIARRITZ: WHY CHOOSE CÔTE OUEST IMMOBILIER
All real estate projects deserve to be treated with impeccable competence and rigor, and this is particularly essential taking into account the truly exceptional properties that the beautiful Basque Coast boasts.
When Christie's International Real Estate chose to work exclusively with Côte Ouest Immobilier in order to market prestigious real estate in this unique region, they did so because the group was confident that its exceptionally high standards were on a par with our own. Whether you wish to sell your property or are on the contrary seeking to acquire a luxurious house or apartment, our agents look forward to accompanying you throughout this often complex and emotive process. All unreservedly love this unique and exceptional region, and it is with competence, efficiency and integrity that they shall strive tirelessly to merit the trust you shall place in them.
OUR TEAM